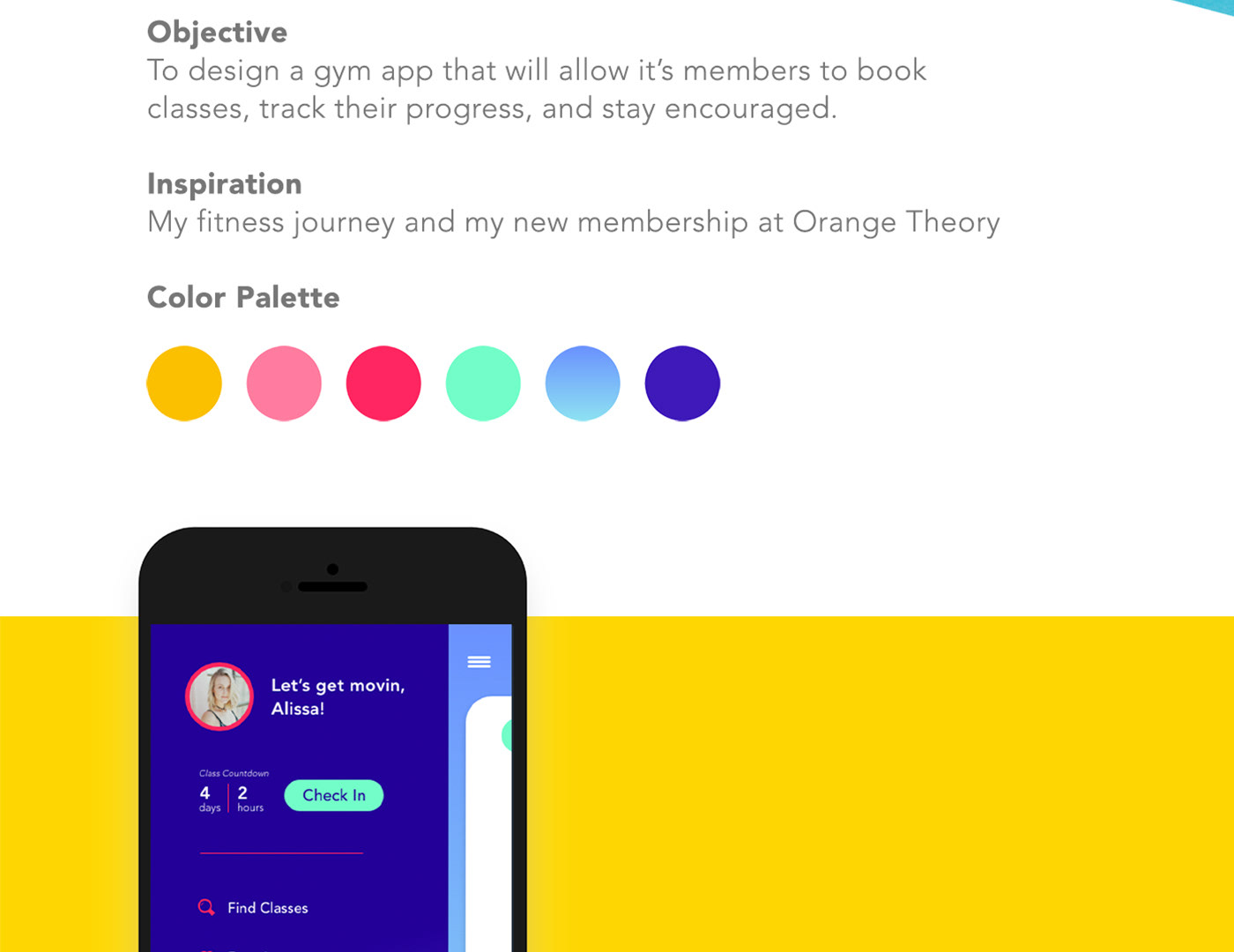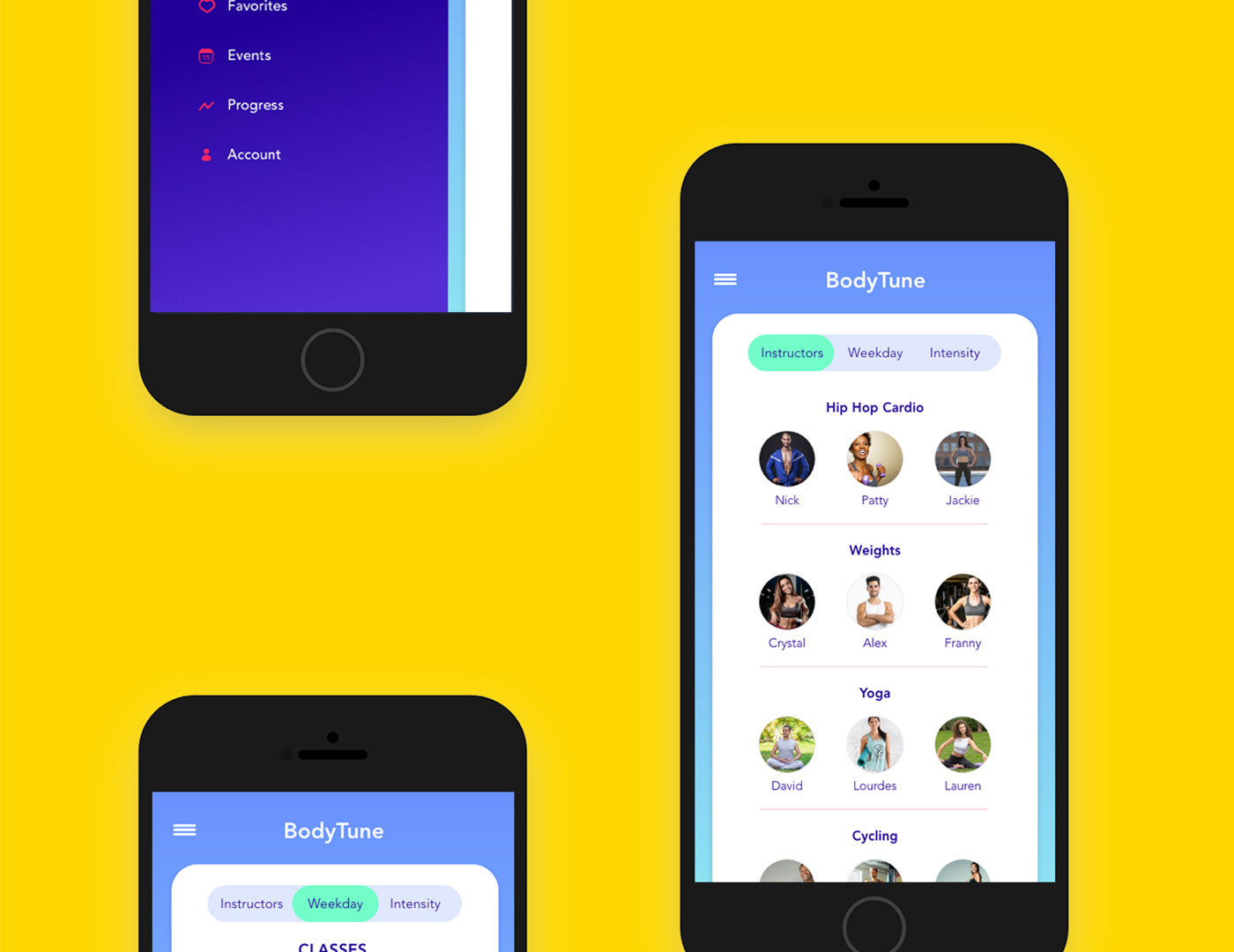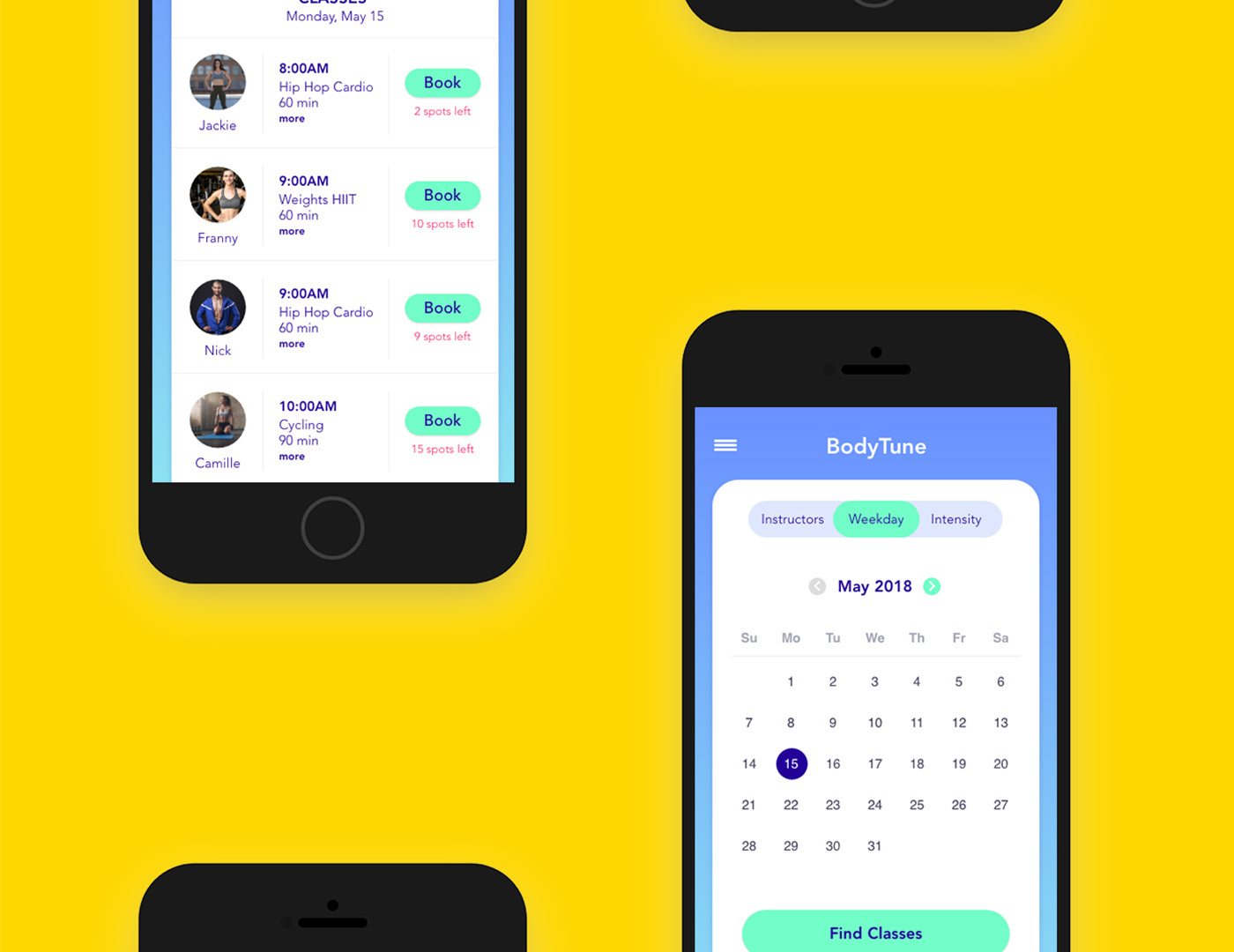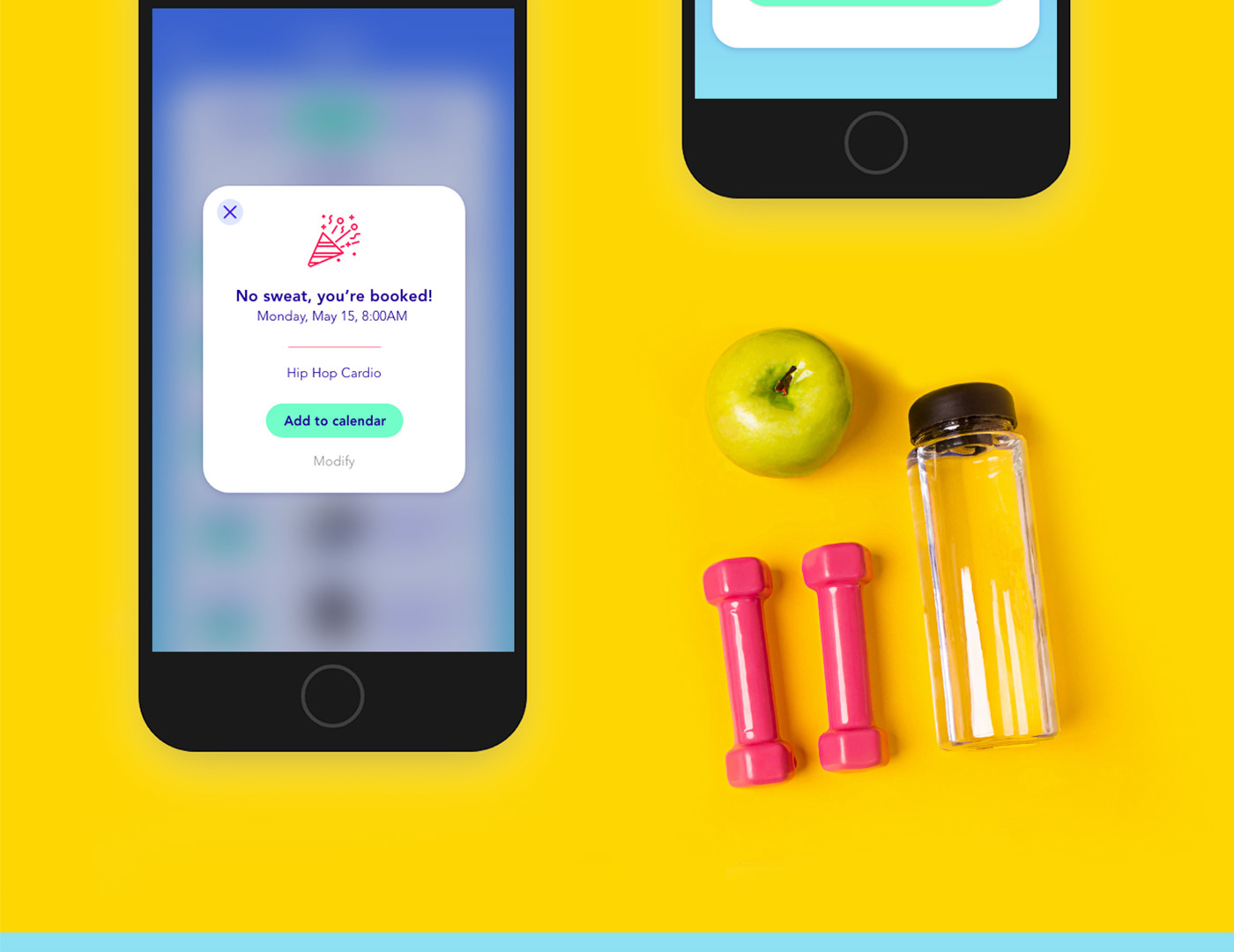 I was invited to be a guest designer on Adobe Live, a 3-day Behance live stream in San Fransisco with host Marc Reisen in May of 2018. 
6 hours of airtime. All live. 
The work displayed here is the final product of what I created throughout the show.
I designed a mobile application for a fictitious gym, starting with wireframes and then onto high-fidelity designs and prototyping. The show allowed for viewers to watch my process from user flows, strategies and design thinking as well as learn about design aesthetics, as my background is very heavily focused in branding. Viewers participated in a chat room, and were able to offer design suggestions, ask questions, participate in design challenges for giveaways and received portfolio reviews.
The idea of the app I created was to follow the business model of the fictitious gym, where the member would purchase a set amount of classes up front for a month, (based on my inspiration, Orange Theory) and the app would allow the user to easily book classes based on their search preferences. The app also encourages the user to track progress and goals.
You can watch the replays below, please feel free to reach out and let me know you watched, or if you have any questions. I was so happy to have been able to share my design knowledge and corny jokes with the world. It was truly an honor and so much fun!
About me:
I own a design studio, ScribblePie in South Florida, where I get to fulfill my passion every day as a Graphic Designer and Art Director. I enjoy bringing client's vision to life and developing brands and experiences that last.
Wireframes & Behind the Scenes